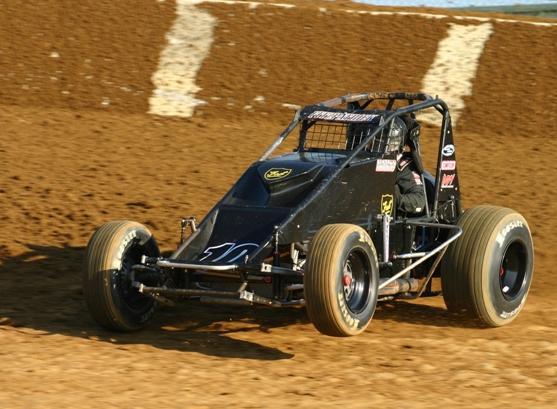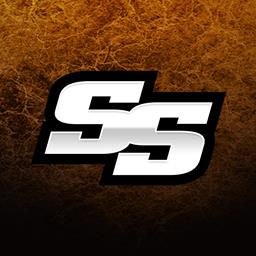 ---
SPRINTS HEAD FOR LINCOLN PARK SATURDAY; STANBROUGH CLAIMS 2ND INDIANA SPRINT WEEK TITLE; STANBROUGH, SHORT, FITZPATRICK GRAB FINAL 4 FEATURES
Levi Jones of Olney, Ill. continues to lead the USAC AMSOIL National Sprint Car series standings in search of a record-tying fourth crown, 91 ahead of Damion Gardner entering this Saturday's race at Lincoln Park Speedway in Putnamville, Ind. where the USAC Midwest Ford Focuses share billing.
Jones fell shy in his bid to repeat as the USAC Indiana Sprint Week champion, that title going to Jon Stanbrough of Avon, Ind., winner of three of the seven races contested the past two weeks. Stanbrough finished 35 points ahead of Jones in the standings after Jones got caught up in a multi-car tangle on the second lap of Saturday night's finale at Haubstadt, Ind. Stanbrough went on to place second in the 30-lapper and earn his second ISW title. Stanbrough's Fox Racing Team also earned the coveted Bridgeport Rocker as the series titlists.
Saturday's race at Putnamville will be the first for USAC Sprint cars at Lincoln Park Speedway since Dave Darland's 2005 victory.
Blake Fitzpatrick of West Terre Haute, Ind. scored his first-ever USAC AMSOIL National Sprint car feature victory Saturday night at Tri-State Speedway. Fitzpatrick caught Darland on lap 27 and led the final four laps in his Forsythe Racing/Industrial Anodizing Maxim/Chevy. Stanbrough caught Darland at the checkered flag for second, ahead of Bryan Clauson and Damion Gardner. Following Jones' flip Stanbrough needed only a 15th-place finish to secure his second ISW crown. Stanbrough led the opening lap after starting on the front row. Darland then took over for the next 25 laps before Fitzpatrick made his winning move coming out of turn four. Justin Grant was again the night's fastest qualifier.
Stanbrough won Friday night's 30-lapper at the Bloomington Speedway, leading the final 17 laps of the USAC AMSOIL National Sprint race in his Jarvis Enterprises/Peterbuilt of Northwest Ohio DRC/Foxco. Stanbrough caught early leader Hunter Schuerenberg on lap 14 and led the rest of the way to beat Schuerenberg, Jones, Gardner and Jon Sciscoe. Bobby East was the fastest Bloomington qualifier.
Brady Short of Bedford, Ind. rode the high rim past Chris Windom on lap 27 and led the final four laps to win Thursday night's 30-lap USAC AMSOIL National Sprint race at Brownstown Speedway, round five of the 2010 Indiana Sprint Week. Short and his Indiana Stoneworks/Short Trucking Maxim/Chevy beat Windom, Stanbrough, Jones and Schuerenberg to the checkered flag in a feature conducted under threatening skies as summer storms were in the area. Darland, the point leader entering the Brownstown race, was unable to secure a feature starting berth. Justin Grant was Thursday's fastest qualifier.
Stanbrough led all 30 laps to win round four of the 2010 Indiana Sprint Week at the Terre Haute Action Track Wednesday night. Stanbrough started on the front row alongside pole starter Henry Clarke but jumped into the lead and never looked back. Darland finished second ahead of Clauson, Jerry Coons Jr. and fast qualifier Clayton. ISW point leaders Jones and Gardner flipped. Jones was battling for the lead and bicycled in turn one, then was struck by Gardner. Neither driver was injured. Adam Nigg was transported to Terre Haute Regional Hospital for treatment after flipping during qualifying.
USAC AMSOIL NATIONAL SPRINT SERIES POINT STANDINGS
1-Levi Jones-1,459, 2-Damion Gardner-1.368, 3-Bryan Clauson-1,359, 4-Jerry Coons Jr.-1,282, 5-Chris Windom-1,261, 6-Tracy Hines-1,214, 7-Henry Clarke-1,143, 8-Dave Darland-919, 9-Shane Hmiel-816, 10-Jon Stanbrough-690.
FINAL USAC INDIANA SPRINT WEEK POINT STANDINGS
1-Jon Stanbrough-384; 2-Levi Jones-349; 3-Bryan Clauson-327; 4-Dave Darland-319; 5-Chris Windom-309; 6-Brady Short-309; 7-Blake Fitzpatrick-276; 8-Damion Gardner-269; 9-Jerry Coons Jr.-263; 10-Hunter Schuerenberg-243.
---
Submitted By: USAC Sprints
Back to News