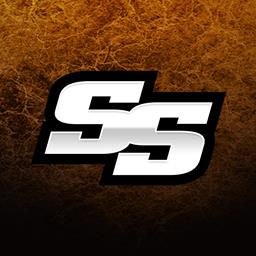 ---
Ballou Goes Wire-To-Wire in Puntnamville's Bill Gardner Sprintacular
Lincoln Park Speedway has been very kind to Robert Ballou in recent years. Almost two years to the day of the Rocklin, California native's career-turning triumph at the 5/16-mile dirt oval, Ballou once again took his own team to USAC AMSOIL National Sprint Car victory lane at the track Friday night, holding off a late charge by Chad Boespflug to take the 2nd annual "Bill Gardner Sprintacular."
Outside front row starter Ballou rolled off alongside pole-sitter Boespflug at the beginning of the 30-lap event. After battling side-by-side throughout the first circuit, Ballou was able to edge ahead of Boespflug on the outside as he shot off the turn four curb to lead lap one.
As Boespflug shifted back-and-forth from the topside to the lowside and back again in search of the fastest way around, Ballou found the legendary Putnamville cushion to his liking and, by the fifth lap, had already built up a half-straightaway lead over Boespflug in second.
By the 14th lap, Ballou held the advantage by a country mile as he entered lapped traffic just prior to the halfway point, allowing Boespflug to steadily knife his way back into contention as he closed the gap for the top spot.
With 10 to go, the top-two began to check out on the rest of the field, with Boespflug in hot pursuit of Ballou up top.
Behind them, Thomas Meseraull was beginning to charge, picking off ProSource Fast Qualifier Josh Hodges for sixth on lap 19 and Shane Cottle to move into the top-five on 20th lap. But on the 21st lap, Meseraull slid over the turn four cushion, gliding up and punching the outside wall with the right side of the car with major force, putting an end to his night and providing a damaging blow to his standing in the series points.
The lapped car of Aaron Farney separated leader Ballou and second-running Boespflug on the restart with nine laps to go. Boespflug was able to maneuver around Farney with relative ease and now put himself in a two-car shootout with Ballou and an open track ahead of them.
Boespflug evaporated Ballou's lead as the laps continued to dwindle. As flagman Tom Hansing raised his hand to signify five laps remaining, Ballou's lead was cut down to a mere three car lengths.
Yet, catching is quite different from passing in auto racing, but Boespflug had put himself in prime position to capitalize on any small mistake by Ballou.
On the 28th lap, Ballou's right rear tire hit the turn three cushion with a mighty wallop, knocking him off course just slightly enough to allow Boespflug to put his bumper within inches of the golden #1 on Ballou's tail tank. Ballou didn't panic, though. He simply stood on the throttle and was able to ward off Boespflug's attack and, in fact, was able to give himself a tad bit more breathing room entering the final two laps.
On the last lap, Ballou approached the side-by-side lapped cars of Shane Cockrum (inside) and Bret Mellenberndt (outside) entering the third turn. With Boespflug making one last bid for the win and traffic just out in front of his nose, Ballou navigated the outside without so much as a flinch, putting the Ballou Motorsports/MPHG Promotions – Blakesley Auto/Maxim/Ott in victory lane for the fourth time in 2016, defeating Boespflug, Bacon, Shane Cottle and Dave Darland.
"Everybody has stepped their game up here lately, so having a starting spot up front was big tonight," Ballou admitted. "Putnamville is always tricky and the weather today didn't help, but the water they put on before the feature helped. We've fought some issues with our whole package all year and we've been searching and trying different things. We're trying to dig out of a little bit of a low point right now and this win obviously helps. It's tough to beat Brady (Bacon) and the Hoffmans right now, but getting a win tonight is a good indication that we're moving in the right direction."
Hanford, California's Boespflug finished second in his NineEight Motorsports-EZR/Creative Finishing – Midwest Shades/Maxim/Claxton, coming up just short of duplicating his victory on Independence Day weekend three years ago at Putnamville.
"The track was a little greasy at the start and Robert (Ballou) got a better advantage right away, so that hurt us a little bit," Boespflug said. "We've kind of been up and down this year, so we'll take a second tonight. We had the frame on this car clipped after Susquehanna, so this was a little bit of a test run tonight and it passed pretty well, so we're happy with it heading into 'Indiana Sprint Week.' I think I was better in (turns) three and four than he was and, towards the end, I could kind of slow roll and cheat the cushion a little and I gained some ground there. Once I figured that out, I was thinking the whole time how I was going to get by him. It was going to take a haymaker, but we almost had him."
Broken Arrow, Oklahoma's Bacon continued his impressive streak as of late, knocking down his eighth consecutive top-four finish Friday night in his Dynamics, Inc./Mean Green – Lykins Oil/Triple X/Williams Mopar. In the process, he extended his point lead to a season-high 104 after capitalizing on Meseraull's misfortune.
"We took what we could get tonight," accepted Bacon. "It was a good points night for us, but there wasn't really a lot we could do. I moved up towards the end and got rolling decent, but we were just going the same speed as everybody else, so it was just kind of one of those nights where you soldier home to the finish and just get the best you can."
Contingency award winners at Lincoln Park Speedway included Josh Hodges (ProSource Fast Qualifier), Kevin Thomas, Jr. (Simpson Race Products First Heat Race Winner), Jerry Coons, Jr. (Competition Suspension, Inc. (CSI) Second Heat Race Winner & Wilwood Brakes 13th Place Feature Finisher), Chad Boespflug (Benic Enterprises Third Heat Race Winner), Shane Cockrum (Indy Race Parts Fourth Heat Race Winner) and Chris Windom (KSE Racing Products Hard Charger).
Back to News