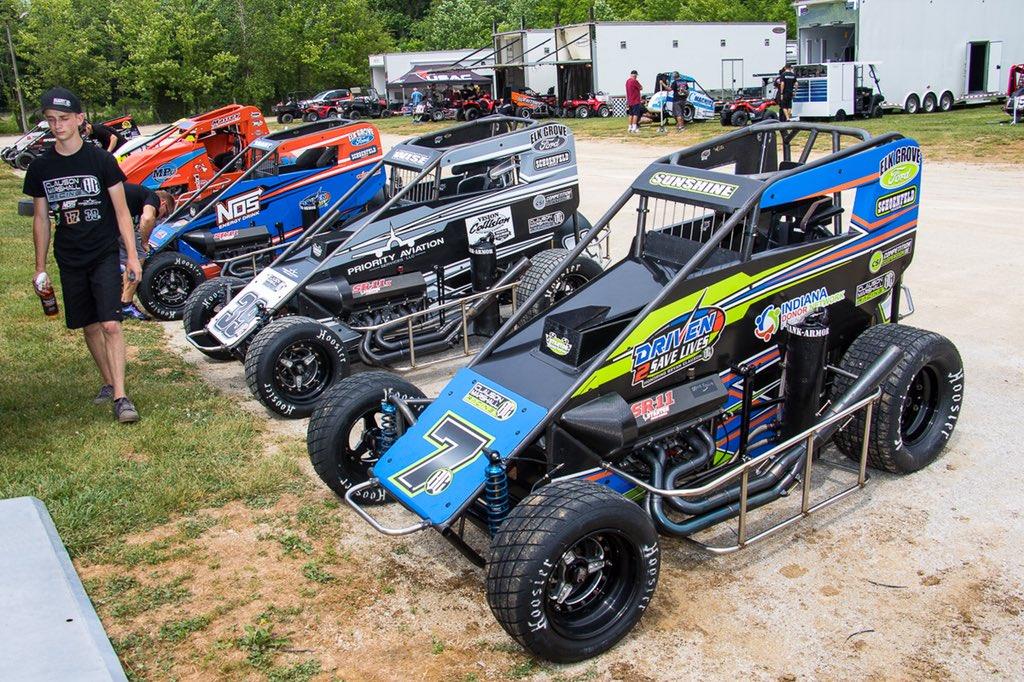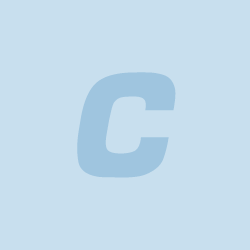 6/1/2018
Clauson-Marshall Racing
---
Clauson-Marshall Racing Claims Three of the Top Four Finishers at Lincoln Park as Grant Grabs 2nd, Courtney Claims 3rd, Wise Takes 4th!
Putnamville, IN | June 1, 2018 - Turning in a wildly successful second night of Indiana Midget Week with the USAC National Midget Series, the Clauson-Marshall Racing group planted all three drivers inside the top five at Lincoln Park Speedway. With Justin Grant charging to finish second-from-11th, Tyler Courtney rounding out the podium in third, and Zeb Wise claiming a strong fourth-place finish, it was an overall phenomenal night for the CMR trio as they built their momentum up at the halfway point of the six-race IMW slate.
Following a trip to Montpelier Motor Speedway on Tuesday night that saw Tyler Courtney finish second, Zeb Wise run eighth, and Justin Grant falter to the back, all three drivers were anxious to get back to racing, especially after Wednesday's rain out at Gas City.
As qualifying came to a conclusion, Zeb Wise and Tyler Courtney actually clocked identical times at Lincoln Park last night as they both recorded a time of 12.747 seconds to time in third and fourth. Justin Grant was not far behind with a 12.936 good enough to score 11th-fastest. All three drivers would transfer from heat race action and move onto the main event.
At the drop of the green flag, Wise would immediately move his Priority Aviation, Vision Collision, Spike/SR-11 No. 39BC to the high side and bang it off the cushion. Momentarily, he snuck into the second spot, but a caution negated his early pass. As a green flag run was finally established, Wise and Courtney settled into their top five positions as Grant came screaming through the field. Darting high and cutting low while slicing and dicing through the top ten, Grant quickly worked his NOS Energy Drink, Driven 2 Save Lives No. 17BC to the front of the field.
Coming to the final restart with 10 laps left, things got dicey as Grant, Courtney and Wise all were in a bunch battling for the runner-up position. Grant finally sealed the deal as he made a two-for-one pass on Courtney and Tanner Thorson to take the second spot. In the closing laps, Grant would catch race leader, Chad Boat, and challenge him for the victory, but would fall just short of making the pass happen.
In the end, Clauson-Marshall Racing snuck all three entries into the top five with two scoring podium results at Lincoln Park. An incredible night for the group, Justin Grant led the way with his second-place finish in the NOS Energy Drink No. 17BC. Closing out the podium was Tyler Courtney in his Driven 2 Save Lives, Indiana Donor Network No. 7BC. Zeb Wise followed them closely with a fourth-place run in his Priority Aviation, Vision Collision No. 39BC.
After round two of Indiana Midget Week, "Sunshine" Tyler Courtney holds a solid 20-point cushion as he leads the IMW standings. Zeb Wise sits in the fourth position trailing Courtney by by 25 markers and Justin Grant is mired in tenth, but still very much alive and only behind by 39 points.
Tonight, the third round of USAC's Indiana Midget Week takes us to the red clay of Bloomington Speedway. A welcomed sight for the CMR group, it was just one year ago when they swept the podium at the quarter-mile with Tyler Courtney winning ahead of Justin Grant and Shane Golobic.
EVENT RESULTS:
17BC Justin Grant - Qualifying: 11th (12.936), Heat Race: 3rd (4), A-Main: 2nd (11).
7BC Tyler Courtney - Qualifying: 4th (12.747), Heat Race: 2nd (6), A-Main: 3rd (3)
39BC Zeb Wise - Qualifying: 3rd (12.747), Heat Race: 4th (6), A-Main: 4th (4).
UPCOMING EVENTS:
6/1: USAC Indiana Midget Week at Bloomington Speedway in Bloomington, IN.
6/2: USAC Indiana Midget Week at Lawrenceburg Speedway in Lawrenceburg, IN.
6/3: USAC Indiana Midget Week at Kokomo Speedway in Kokomo, IN.
MEDIA LINKS:
Facebook: https://www.facebook.com/ClausonMarshall/
Twitter: https://twitter.com/ClausonMarshall
Website: http://www.clausonmarshallracing.com/
CLAUSON-MARSHALL RACING:
Race on. A saying that Bryan Clauson always related to his father Tim when our sport faced its darkest moments. It's what racers do, we continue to race on. Following Bryan's tragic passing in August of 2016, Tim Clauson and Richard Marshall never wavered when they formed Clauson-Marshall Racing. After unveiling a dream team at the 2017 Chili Bowl, CMR shifted focus to USAC. With a trio of Tyler Courtney, Justin Grant and Zeb Wise competing on the national level, the outstanding group will be chasing their first title together in season two. After a successful freshman campaign, the team will also be expanding to sprint cars in 2018 as Ryan Newman joined in an ownership role to form Clauson-Marshall-Newman Racing.
---
Article Credit: Brian Walker
Submitted By: Tim Clauson
Back to News