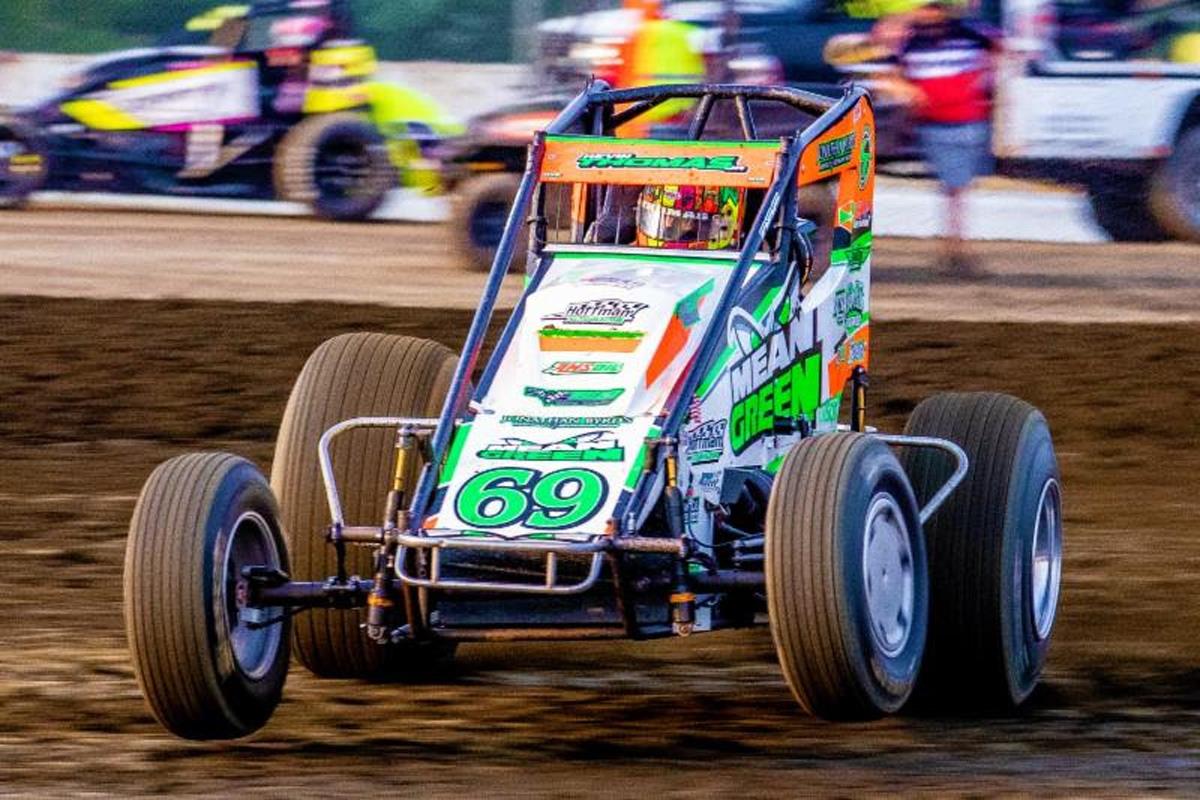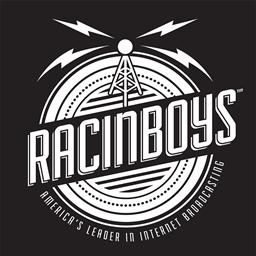 ---
Final tune-up to Indiana Sprint Week tonight at Putnamville
By Richie Murray, USAC Media (Putnamville, IN) -- Media.Momentum seemingly is at the forefront of a lot of the success that is found over a prolonged period of time.
With the final USAC AMSOIL National Sprint Car race prior to the 31st edition of "Indiana Sprint Week" looming this Friday night, July 6, at Putnamville, Indiana's Lincoln Park Speedway, one would assume it's important to have a good showing to carry the "Big Mo" into the seven-races in nine nights series that runs from July 20-28.
PHOTO: USAC AMSOIL National Sprint Car point leader Kevin Thomas, Jr.--CREDIT: David Dellinger Photo
However, a dig into the numbers show that isn't necessarily the case, believe it or not.
Since USAC began sanctioning "Indiana Sprint Week" in 1996, only once has the driver winning the final race prior to the start of ISW gone on to win ISW. J.J. Yeley did it in 2003. But the Phoenix, Arizona native was nearly unbeatable that season whether it was pavement, dirt, before ISW, during ISW or after ISW, racking up a USAC record 23 victories across USAC's three national divisions to become just the second driver to win all three titles in a single season.
Yeley is also one of only two to have won the final race before ISW and actually win a race during ISW that same summer. Yeley won on the pavement at Indianapolis Raceway Park five days before notching another victory in the ISW opener at Twin Cities Raceway Park in North Vernon, Ind. He'd also win the next night at Gas City, then again at Tri-State and Bloomington.
Another Triple Crown champion, Dave Darland, is the only other to translate that success into ISW gold. He won the leadup to ISW at Angell Park Speedway in Sun Prairie, Wisc., then followed it up with a pair of wins at Lincoln Park and Kokomo during ISW. Though the ISW championship did not go to Darland, for good measure, he collected a win in the first race after ISW at Eldora for a fine bookend-shaped exclamation point!
Besides the two success stories of Yeley and Darland, the rest of the history has been spotty at best, with only four other drivers claiming top-5 finishes in the race leading up to ISW before winning the ISW title. We'll keep in mind that from 1996 through 2011, the final race before ISW was held on the pavement at venues such as IRP, Salem, Mansfield, Toledo and Richmond.
While many drivers throughout the years have been successful on both the dirt and pavement surfaces, in some of those years, the driver may not have had a ride on both surfaces or simply did not compete at the time, such as Kevin Thomas in 1996, Yeley in 1997, Darland in 1998, Cory Kruseman in 2002 & 2005, Jon Stanbrough in 2006 & 2010.
Although, in those years that the driver did not compete on both, the results weren't exactly foretelling that a championship run was on the horizon: Tony Elliott (14th in 1999), Jay Drake (10th in 2000), Darland (9th in 2001 & 13th in 2007), Levi Jones (18th in 2004, 4th in 2008, 12th in 2009 & 6th in 2012), Chris Windom (17th in 2011), Bryan Clauson (9th in 2013 & 4th in 2014), Robert Ballou (23rd in 2015), Brady Bacon (3rd in 2016) and Kevin Thomas, Jr. (5th in 2017).
Since 2013, though, the event before ISW has been held at Lincoln Park, site of this Friday's "Bill Gardner Sprintacular." The translation of success from the "Sprintacular" has been hit or miss over the last five seasons.
Chad Boespflug, the 2013 winner at LPS, went on to finish 8th in the LPS ISW round and 14th in ISW points. Jerry Coons, Jr. won the leadup at LPS in both 2014 and 2015. In the 2014 ISW round, he finished 19th at LPS on his way to a 10th place finish in ISW points. In 2015, his LPS ISW results was a solid 3rd and a 12th place finish in points. Robert Ballou was perhaps the most successful, finishing 4thin the LPS ISW round and 2nd in the ISW standings. Most recently, in 2017, the LPS leadup was rained out. However, Tyler Courtney won the final scheduled race prior to ISW at Pennsylvania's Susquehanna Speedway (now BAPS Motor Speedway) and finished 3rd in ISW points.
Long story short, the line of correlation from the final tune-up race and success in Indiana Sprint Week appears to be as faded as a chalk line on a dirt track after the opening lap. Despite similar competition, the circumstances and the results have played out differently.
What it proves though is unpredictability. Perhaps teams that hit the proverbial wall in that leadup race retool and adjust, in the following time off, providing them a new outlook once they hit ISW. Unpredictability may be the correlation that's played out the most over the past two decades. And who can complain about that?
Pits open at 4:30pm while the spectator gates open at 4:45pm. The drivers meeting will take place at 5:30pm with cars scheduled to hit the track at 6pm. Adult general admission tickets are $25. Kids 10 and under are free. Pit passes are $30 each.
You can listen to all the racing action LIVE on the USAC app or watch a day later, on-
demand, at http://www.Loudpedal.TV/.
---
Submitted By: Kirk Elliott
Back to News