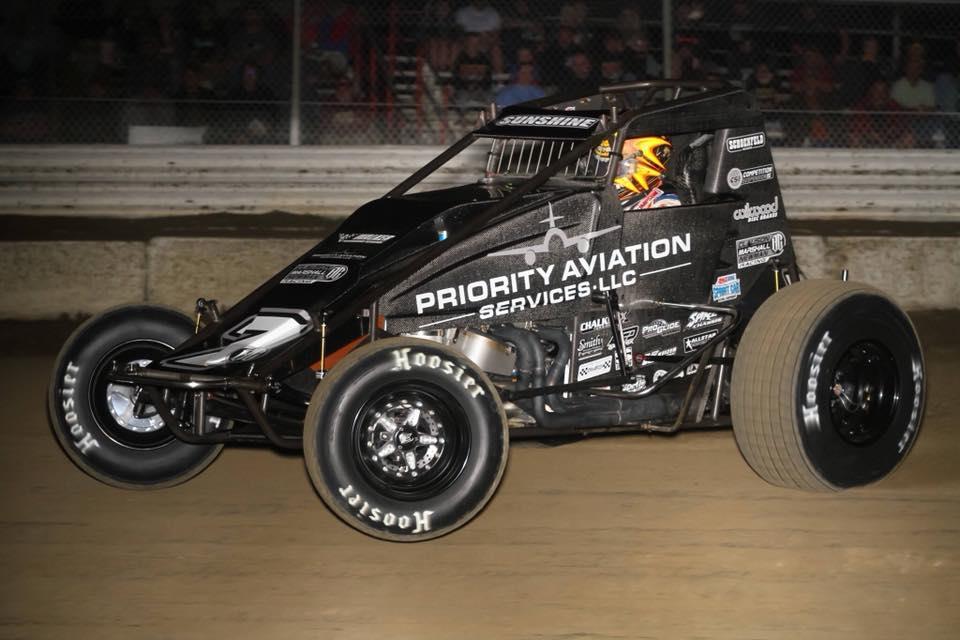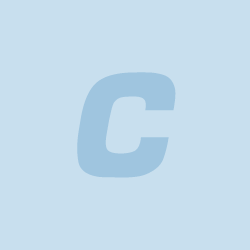 7/8/2018
Clauson-Marshall Racing
---
COURTNEY CAPITALIZES IN LINCOLN PARK'S SPRINTACULAR
Putnamville, Indiana………The roots of Tyler Courtney's association with Lincoln Park Speedway run deep. In fact, his grandparents, Mike and Verla Farrar, owned and operated the joint for nearly two decades between 1981 and 1996.
Courtney didn't get to experience much of his family's era at the helm of the 5/16-mile dirt oval since he was a little tyke at the time. But on Friday night, he was able to experience what it was like to own victory lane at Lincoln Park, leading the final eight laps, and taking advantage of late-race misfortune that befell race leader Kevin Thomas. Jr., to win the 4th annual "Bill Gardner Sprintacular."
Courtney had been knocking on the proverbial door at LPS in recent years, finishing in the runner-up spot in his first ever USAC appearance at the track in 2013 and again in his most recent stop there during the summer of 2017.
Courtney, a four-time series winner coming into the 30-lapper, began the race from the fifth spot while fellow four-time winner Thomas rocketed to the lead around pole sitter Jordan Kinser on the opening from his outside front row starting position.
The going got rough early with fifth-place driver Brady Bacon suffering a flat left rear tire on the second lap. On the ensuing restart, a tangle ensued between multiple cars exiting the fourth turn. Past track champ Brent Beauchamp became the victim suffering the worst wound as he rode over a wheel and barrel-rolled down the front straightaway. He walked away unscathed.
Immediately following the red, Thomas opened a half-straightaway lead on the field and it wasn't long before the leaders entered the tail end of lapped traffic. On the 10th lap, Thomas and Isaac Chapple had a close encounter of third turn kind, but Thomas escaped and continued to dominate with authority.
On lap 17, what would prove to be the move of the race came to fruition, when Courtney slipped by A.J. Hopkins for the second position in turn one. The two made contact with each other in the process with Courtney's rear bumper and Hopkins left front wheel shaking hands. Yet, Thomas remained off into the great wide open ahead of Courtney who, at that point, seemed to have merely captured the battle for second in the background.
However, the topsy-turviness of racing would rear its head on the 23rd lap when race leader Thomas bucked the turn two cushion with his right rear tire, jackknifing the car to the right off the corner and sending him into a pair of aerial spirals before landing backdown on all fours beyond the ledge of the track. Though Thomas would bid adieu to his fifth win of the year, his health was okay and, in fact, he would restart the race from the tail, eventually driving up to a 16th place result.
Courtney had no qualms about "inheriting" the lead. To be in a position to take advantage of these opportunities, one must place themselves in a position to win. That's what he did and where he was tonight and has been for pretty much throughout the entire 2018 season.
"It's all about putting yourself in the right position," Courtney explained. "There are going to be nights where KT's going to be on the winning side of that. There'll be nights where somebody else is on the winning side of that and I'll be on the losing side, and so on and so forth. But you must put yourself in a position to be on the winning side of that. We're doing that night in and night out. As tough as this series is, to put yourself in a position to win every night is crucial, especially in this tight points championship that we got going on right now."
Multiple cars would occupy the space between new leader Courtney and second-place A.J. Hopkins for the lap 23 restart. Courtney swiftly launched away as Hopkins quickly excused the two lapped cars to pull within earshot of Courtney, creating a top-two breakaway from all challengers.
The breakaway became just a single party in the final laps as Courtney made a reservation for two in victory lane for he and his Clauson Marshall Newman Racing/Priority Aviation – Competition Suspension, Inc./Spike/Rider Chevy to win the 11th USAC National Sprint Car feature of his career, tying Daron Clayton, Greg Leffler and Chase Stockon for 44th all-time.
Hopkins, Jason McDougal (from 22nd), Chris Windom (from 21st) and Kinser rounded out the top-five. The finishes by Hopkins, McDougal, and Kinser were all career bests in USAC AMSOIL National Sprint Car competition.
Meanwhile, Courtney became the first to reach his fifth series feature win of the season and took over possession of the series point lead by six over Thomas heading into the 31st edition of "Indiana Sprint Week," which begins July 20 at Plymouth Speedway. While Courtney is optimistic, he remains realistic.
"Both of those numbers going into 'Indiana Sprint Week' are cool, but, unfortunately, we're not even halfway through the season yet. You just have to keep racing like you've been racing, and it will piece itself together. I think we're in a really good spot. We have a really good car and group behind us."
Contingency award winners Friday night at Lincoln Park Speedway included Thomas Meseraull (Simpson Race Products First Heat Winner), Tim Creech (Competition Suspension, Inc. Second Heat Winner), Justin Grant (Chalk Stix Third Heat Winner), Tyler Courtney (Indy Race Parts Fourth Heat Winner), Jason McDougal (KSE Racing Products Hard Charger), Carson Short (Wilwood Brakes 13th Place Finisher) and Kent Schmidt (Roger & Barb Tapy 13th Fastest Qualifier).
---
USAC AMSOIL SPRINT CAR NATIONAL CHAMPIONSHIP RACE RESULTS: July 6, 2018 – Lincoln Park Speedway – Putnamville, Indiana – 4th "Bill Gardner Sprintacular"
QUALIFYING: 1. Carson Short, 21, RCM-12.467; 2. Kody Swanson, 3R, Rock Steady-12.560; 3. Brady Bacon, 99, Bacon-12.734; 4. Tyler Courtney, 7BC, Clauson/Marshall/Newman-12.793; 5. A.J. Hopkins, 4J, 4J Motorsports-12.840; 6. Tony DiMattia, 50, TDM-12.874; 7. Kevin Thomas, Jr., 69, Dynamics-12.884; 8. Josh Hodges, 74x, Hodges-12.896; 9. Jordan Kinser, 70, Hurst-12.897; 10. C.J. Leary, 30, Leary-12.903; 11. Chase Stockon, 32, 32 TBI-12.951; 12. Brandon Mattox, 28, Mattox/Nigg-12.966; 13. Kent Schmidt, 5K, Schmidt-13.047; 14. Brian VanMeveren, 24B, Silvers-13.102; 15. Isaac Chapple, 52, LNR/Chapple-13.113; 16. Nate McMillin, 24m, McMillin-13.129; 17. Thomas Meseraull, 5B, Briscoe-13.129; 18. Tim Creech, 2c, Creech-13.143; 19. Justin Grant, 4, TOPP-13.179; 20. Brent Beauchamp, 34, Olson-13.198; 21. Robert Ballou, 12, Ballou-13.210; 22. Colten Cottle, 5c, Cottle-13.225; 23. Mario Clouser, 6, MCM-13.287; 24. Dave Darland, 36D, Goodnight/Curb-Agajanian-13.323; 25. Chad Boespflug, 98, NineEight-13.335; 26. Ben Knight, 16K, Knight-13.349; 27. Chris Windom, 5, Baldwin-13.398; 28. Jason McDougal, 21K, Krockenberger-13.433; 29. Shelby VanGilder, 22v, VanGilder-13.517; 30. Jarett Andretti, 18, Andretti-13.525; 31. Kyle Cummins, 3c, EZR/Cummins-13.558; 32. Matt McDonald, 5m, McDonald-13.666; 33. Shane Cockrum, 04, Burton-13.773; 34. Brady Ottinger, 4B, 4J Motorsports-14.190; 35. Harley Burns, 16, Rolison-14.242; 36. Eric Burns, 99B, Gasway-14.278; 37. Robert Bell, 71, Bell-14.706.
SIMPSON RACE PRODUCTS FIRST HEAT: (10 laps, top-4 transfer) 1. Meseraull, 2. Kinser, 3. Ballou, 4. Hopkins, 5. Short, 6. Schmidt, 7. Cockrum, 8. VanGilder, 9. Boespflug, 10. Bell. 2:12.38
COMPETITION SUSPENSION, INC. (CSI) SECOND HEAT: (10 laps, top-4 transfer) 1. Creech, 2. C. Cottle, 3. Leary, 4. DiMattia, 5. Andretti, 6. Swanson, 7. Knight, 8. VanMeveren, 9. Ottinger. NT
CHALK STIX THIRD HEAT: (10 laps, top-4 transfer) 1. Grant, 2. Stockon, 3. Thomas, 4. Bacon, 5. Windom, 6. Clouser, 7. Chapple, 8. H. Burns, 9. Cummins. NT
INDY RACE PARTS FOURTH HEAT: (10 laps, top-4 transfer) 1. Courtney, 2. Darland, 3. Beauchamp, 4. Mattox, 5. Hodges, 6. McDougal, 7. McMillin, 8. McDonald, 9. E. Burns. NT
SEMI: (12 laps, top-6 transfer) 1. Short, 2. McDougal, 3. Clouser, 4. Hodges, 5. Windom, 6. Swanson, 7. Chapple, 8. McMillin, 9. VanGilder, 10. Schmidt, 11. Bell, 12. Ottinger, 13. Boespflug, 14. E. Burns, 15. VanMeveren, 16. Cockrum, 17. McDonald, 18. Knight. NT
FEATURE: (30 laps – starting positions in parentheses) 1. Tyler Courtney (5), 2. A.J. Hopkins (4), 3. Jason McDougal (22), 4. Chris Windom (21), 5. Jordan Kinser (1), 6. Thomas Meseraull (13), 7. Dave Darland (20), 8. Brandon Mattox (12), 9. Robert Ballou (17), 10. Josh Hodges (9), 11. Brady Bacon (6), 12. C.J. Leary (10), 13. Carson Short (7), 14. Kody Swanson (8), 15. Chase Stockon (11), 16. Kevin Thomas, Jr. (2), 17. Isaac Chapple (23), 18. Mario Clouser (19), 19. Justin Grant (15), 20. Tony DiMattia (3), 21. Tim Creech (14), 22. Brent Beauchamp (16), 23. Colten Cottle (18). NT
---
Article Credit: Richie Murray
Submitted By: Tim Clauson
Back to News