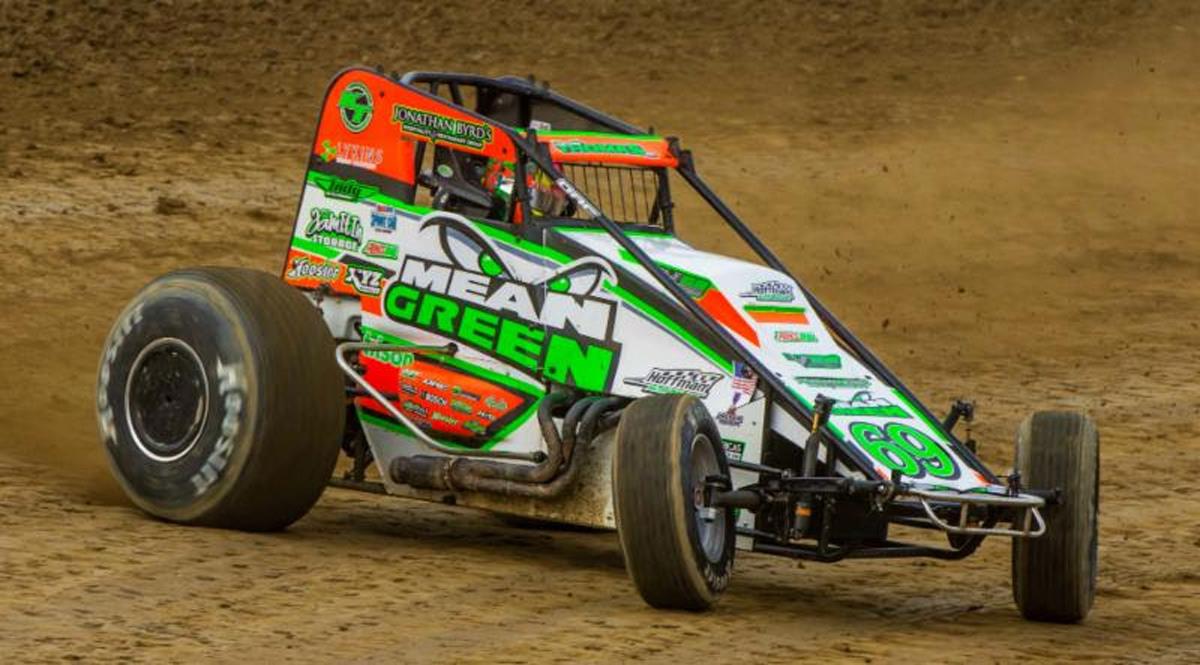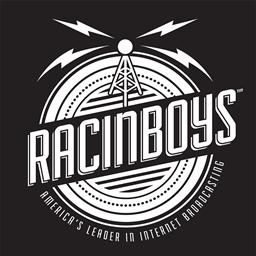 ---
Indiana Sprint Week opens Friday at Plymouth
By Richie Murray, USAC Media (Speedway, IN) -- Seven races in seven nights represents more than just a stretch of Summer races on the USAC AMSOIL National Sprint Car calendar. It represents a moment in the season when the worlds of the top sprint car drivers in America and the largest crowds of the year collide in the Hoosier state for a momentous auto racing occasion.
NOS Energy Drink Indiana Sprint Week champion is the title that racers covet. It's the one that represents a drivers' will and pride over a week plus against drivers hanging it all on the line for their shot at glory, to be the representative of the most challenging achievements in sprint car racing.
PHOTO: 2017 Indiana Sprint Week Champion Kevin Thomas, Jr.--CREDIT: Ryan Sellers Photo
Plymouth Speedway makes its debut on the ISW schedule as the opener on Friday, July 20, followed by Kokomo Speedway on Saturday, July 21 and Lawrenceburg on Sunday, July 22. Following a two-day break, the series resumes at the Terre Haute Action Track on Wednesday, July 25, at Lincoln Park Speedway in Putnamville on Thursday, July 26, at Bloomington Speedway on Friday, July 27, and the finale at Tri-State Speedway in Haubstadt on Saturday, July 28.
Point leader Tyler Courtney of Indianapolis, Indiana leads the field into ISW. Courtney, who owns four wins on the season, earned his first career USAC victory in 2016 during ISW at Gas City.
Second in the standings is Cullman, Alabama's Kevin Thomas, Jr., who also owns four series victories in 2018. The defending champion of ISW grabbed his fifth career ISW victory in last year's stop at Bloomington.
Amazingly, Chris Windom hasn't won an ISW feature since 2011 at Terre Haute. But, all that means is that the 2011 ISW champ is overdue. Windom's been a champ on the Eastern Storm tour two consecutive tours and has won on three occasions this year on his way to a third place showing in the current standings.
Another past ISW champion, Robert Ballou, comes into this year's edition as the most recent ISW feature winner, capturing the 2017 finale at Lincoln Park. The Rocklin, California native possesses four career ISW triumphs, plus the 2015 title. He's already won at Williams Grove Speedway in Pennsylvania and holds down the fourth spot in the points.
Fifth in points, Chase Stockon has a pair of wins in his ISW career and has been a consistent front runner in the series, just as he has done this year, kicking off the season with a victory during "Winter Dirt Games" in Ocala, Fla.
Brady Bacon's ISW career includes a 2016 title and two victories to his credit. Bacon has been a force of late after returning to his own BBR No. 99 early in the season, reeling off wins at Ohio's Eldora Speedway and Pennsylvania's Grandview Speedway.
No driver has more USAC National Sprint Car wins (60), starts (714) or ISW wins (18) than Lincoln, Indiana's Dave Darland. The USAC Triple Crown champ and three-time ISW titlist (1998, 2001 & 2007), who sits 7th in points, reached victory lane for the first time since the 2016 season back in April at Bloomington.
C.J. Leary had a breakout during ISW 2017 with back-to-back victories at Lawrenceburg and Gas City. This year, the Greenfield, Indiana driver is still looking for win number one in the family-owned No. 30 and occupies the eighth position in the standings.
Another multi-time winner on the USAC trail last year who's still aiming to reach victory lane for the initial time in 2018 is Ione, California's Justin Grant. Coming in ninth in points, Grant has enjoyed the thrill of victory on one occasion this season back in April during Silver Crown action at Indiana's Terre Haute Action Track. Grant has a tally in the ISW win column back in 2012 at Lawrenceburg.
Chad Boespflug has not yet celebrated the spoils of victory during Indiana Sprint Week in his career. But ISW is where the Hanford, California driver's USAC career began, at Tri-State. He resides tenth in the series standings, eyeing his first victory of the season.
Additional notables include Princeton, Indiana's Kyle Cummins (13th in points), who picked up his first career USAC victory during ISW at Kokomo in 2016. Top-ranked Rookie Timmy Buckwalter of Douglassville, Pa. resides 14th in points. San Jose, California's Thomas Meseraull (15th in points) returns to the Chase Briscoe Racing team, with who he earned his first career ISW win a year ago at Kokomo. Carson Short of Marion, Ill. stamped his first and only USAC win to date at Tri-State during ISW in 2016.
Furthermore, series Rookie Joe Stornetta (Napa, Calif.) joins the fray with Australian car owner Robin Dawkins while Brandon Mattox (Terre Haute, Ind.) takes the wheel for Australia's Fitzpatrick Autosports. The past two USAC West Coast Sprint Car champs, Jake Swanson (Anaheim, Calif.) and Brody Roa (Garden Grove, Calif.) will make the trek from the Golden State. Riding in from the Grand Canyon State of Arizona is five-time USAC Southwest Sprint Car champion R.J. Johnson (Tempe, Arizona) in the Reinbold/Underwood Motorsports No. 19.
The Plymouth, Kokomo, Lawrenceburg, Terre Haute and Bloomington rounds of ISW will be live on http://www.SpeedShiftTV.com/. The audio from all the events will be live for free on the USAC App. You can re-watch all the ISW races a day after they are run, on-demand, at http://www.Loudpedal.TV/.
---
Submitted By: Kirk Elliott
Back to News