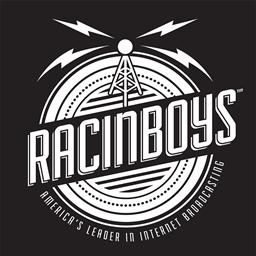 ---
Leary and Stockton mark of consistency
By Richie Murray, USAC Media (Speedway, IN) -- We're only a quarter of the way into the USAC AMSOIL National Sprint Car season and two drivers, C.J. Leary and Chase Stockon, have already entered rarified air.
Since the USAC Sprint Car series began in its current National format in 1961, only seven drivers who'd wind up as the series champion at the end of the year began their campaign with ten consecutive top-ten finishes. Two drivers this year have reached that mark.
PHOTO: USAC AMSOIL National Sprint Car point leader
(19AZ) C.J. Leary of Greenfield, Ind.--CREDIT: Cameron Neveu Photo
Leary, of Greenfield, Ind., leads the series standings coming into the Saturday, June 22, race at Lincoln Park Speedway in Putnamville, Ind. Thus far, Leary has earned ten finishes no worse than 9th, with a single victory at the "Winter Dirt Games X" finale in Ocala, Fla. He's tacked on three runner-up results to go along with a 3rd, a 4th, two 5th's and a 6th to string together an impressive run of consistency.
Meanwhile, Fort Branch, Indiana's Stockon is fourth in the standings, 67 behind Leary, but he too has finished with top-ten results in ten outings with a win in May's 49th "Tony Hulman Classic" at the Terre Haute (Ind.) Action Track, plus no finishes outside the top-eight, which he's done on three occasions this seasons. He's also finished 4th four times and 7th twice.
The only eventual champions to garner ten top-tens in their first ten starts are Roger McCluskey (1963 & 1966), Gary Bettenhausen (1969), Larry Dickson (1970), Sammy Sessions (1972), J.J. Yeley (2003) and Jay Drake (2004).
Of that group, only four have previously equaled Leary's feat by earning at least eight top-five finishes to go along with their ten top-tens: McCluskey, Dickson, Yeley and Drake.
Yes, neither Leary or Stockon have a championship sewn up yet. It's only June and there's a long journey ahead, but the company each have aligned themselves with by virtue of their early season success is definitely something worth applauding.
Many would tell you the adage, "it's not how you start, but how you finish." There's a reason they called MLB Hall of Famer Reggie Jackson "Mr. October" and not "Mr. April" based on his quality of being strong in a playoff setting at the end of the season.
But, certainly, a quality start always helps. In a sport where every point counts, these points count the same as they do in February in Ocala than they do in November in California and Arizona. And, let's just say, that's the point. But through ten races, these two certainly have put themselves in about as good of a position as you could possibly ask for with statistical numbers already reaching the hierarchy of the history of USAC Sprint Car racing.
Saturday at Lincoln Park, pits open at 3pm (Eastern), front gates open at 4:30pm, drivers meeting at 5:15pm and cars on track at 6pm with qualifying and racing immediately following. Modifieds, Super Stocks and Bombers are also in action. Adult general admission tickets are $25 and kids 10 and under are free. Pit passes are $30 apiece.
Watch the Lincoln Park race live and on-demand at http://www.FloRacing.com/. Listen live on the USAC app. Follow along with live updates on https://www.facebook.com/usacracing/ and https://twitter.com/USACNation, plus live timing and scoring on the Race Monitor app.
---
USAC NATIONAL SPRINT CAR CHAMPION DRIVER PERFORMANCES
THROUGH THE FIRST 10 RACES:
1961: Parnelli Jones (9 Top-Tens & 9 Top-Fives)
1962: Parnelli Jones (9 Top-Tens & 8 Top-Fives)
1963: Roger McCluskey (10 Top-Tens & 10 Top-Fives)
1964: Don Branson (8 Top-Tens & 8 Top-Fives)
1965: Johnny Rutherford (8 Top-Tens & 7 Top-Fives)
1966: Roger McCluskey (10 Top-Tens & 8 Top-Fives)
1967: Greg Weld (8 Top-Tens & 8 Top-Fives)
1968: Larry Dickson (9 Top-Tens & 8 Top-Fives)
1969: Gary Bettenhausen (10 Top-Tens & 6 Top-Fives)
1970: Larry Dickson (10 Top-Tens & 9 Top-Fives)
1971: Gary Bettenhausen (7 Top-Tens & 4 Top-Fives)
1972: Sammy Sessions (10 Top-Tens & 7 Top-Fives)
1973: Rollie Beale (8 Top-Tens & 6 Top-Fives)
1974: Pancho Carter (9 Top-Tens & 7 Top-Fives)
1975: Larry Dickson (7 Top-Tens & 4 Top-Fives)
1976: Pancho Carter (9 Top-Tens & 8 Top-Fives)
1977: Sheldon Kinser (6 Top-Tens & 4 Top-Fives)
1978: Tom Bigelow (8 Top-Tens & 6 Top-Fives)
1979: Greg Leffler (8 Top-Tens & 5 Top-Fives)
1980: Rich Vogler (8 Top-Tens & 4 Top-Fives)
1981: Sheldon Kinser (8 Top-Tens & 7 Top-Fives)
1982: Sheldon Kinser (8 Top-Tens & 7 Top-Fives)
1983: Ken Schrader (9 Top-Tens & 9 Top-Fives)
1984: Rick Hood (9 Top-Tens & 8 Top-Fives)
1985: Rick Hood (9 Top-Tens & 8 Top-Fives)
1986: Steve Butler (8 Top-Tens & 8 Top-Fives)
1987: Steve Butler (9 Top-Tens & 8 Top-Fives)
1988: Steve Butler (9 Top-Tens & 7 Top-Fives)
1989: Rich Vogler (7 Top-Tens & 5 Top-Fives)
1990: Steve Butler (8 Top-Tens & 8 Top-Fives)
1991: Robbie Stanley (9 Top-Tens & 5 Top-Fives)
1992: Robbie Stanley (8 Top-Tens & 7 Top-Fives)
1993: Robbie Stanley (7 Top-Tens & 7 Top-Fives)
1994: Doug Kalitta (7 Top-Tens & 4 Top-Fives)
1995: Tony Stewart (6 Top-Tens & 4 Top-Fives)
1996: Brian Tyler (8 Top-Tens & 6 Top-Fives)
1997: Brian Tyler (6 Top-Tens & 6 Top-Fives)
1998: Tony Elliott (6 Top-Tens & 6 Top-Fives)
1999: Dave Darland (8 Top-Tens & 5 Top-Fives)
2000: Tony Elliott (6 Top-Tens & 5 Top-Fives)
2001: J.J. Yeley (6 Top-Tens & 4 Top-Fives)
2002: Tracy Hines (9 Top-Tens & 7 Top-Fives)
2003: J.J. Yeley (10 Top-Tens & 10 Top-Fives)
2004: Jay Drake (10 Top-Tens & 9 Top-Fives)
2005: Levi Jones (5 Top-Tens & 5 Top-Fives)
2006: Josh Wise (8 Top-Tens & 3 Top-Fives)
2007: Levi Jones (9 Top-Tens & 5 Top-Fives)
2008: Jerry Coons, Jr. (5 Top-Tens & 3 Top-Fives)
2009: Levi Jones (9 Top-Tens & 6 Top-Fives)
2010: Levi Jones (9 Top-Tens & 6 Top-Fives)
2011: Levi Jones (9 Top-Tens & 6 Top-Fives)
2012: Bryan Clauson (8 Top-Tens & 6 Top-Fives)
2013: Bryan Clauson (8 Top-Tens & 6 Top-Fives)
2014: Brady Bacon (9 Top-Tens & 8 Top-Fives)
2015: Robert Ballou (8 Top-Tens & 5 Top-Fives)
2016: Brady Bacon (8 Top-Tens & 6 Top-Fives)
2017: Chris Windom (9 Top-Tens & 6 Top-Fives)
2018: Tyler Courtney (8 Top-Tens & 6 Top-Fives)
---
Submitted By: Kirk Elliott
Back to News