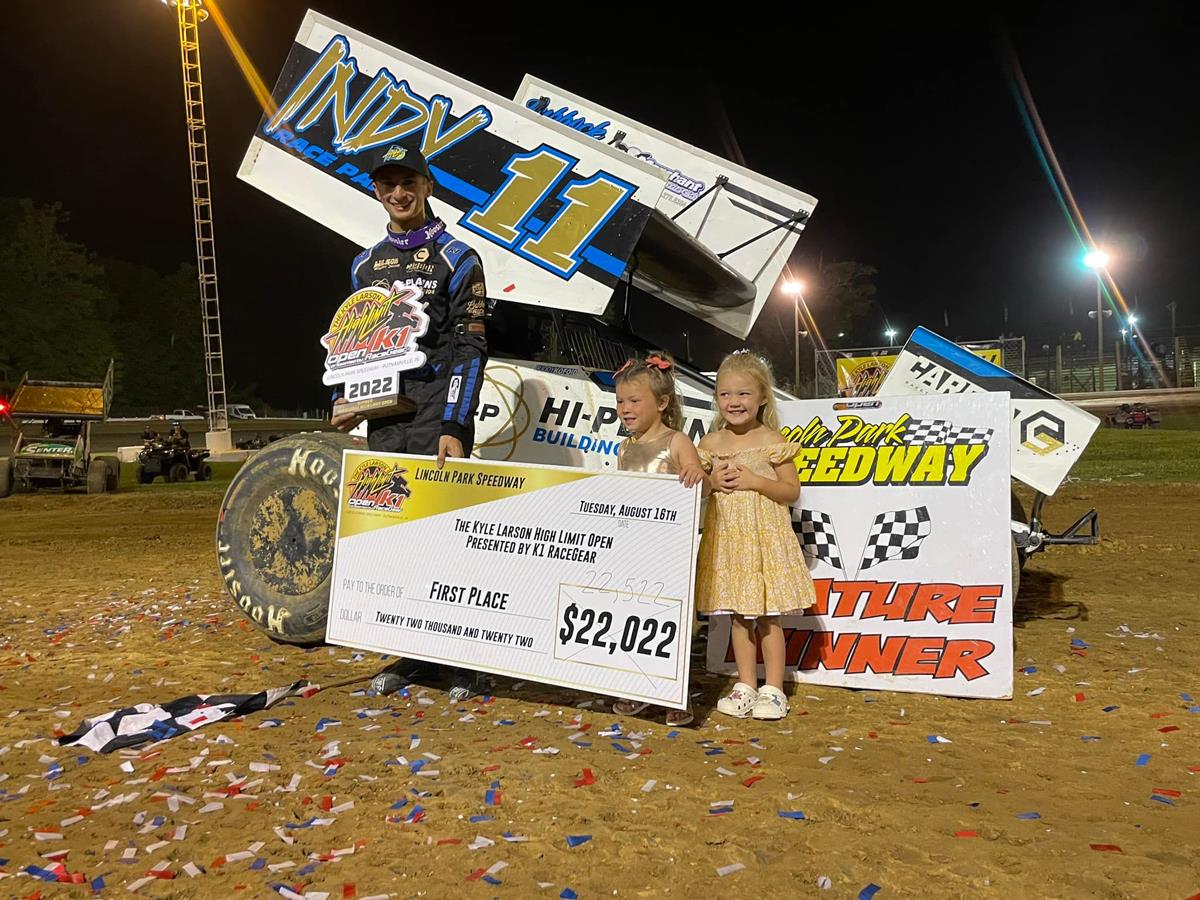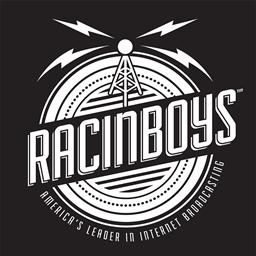 ---
Kofoid wins inaugural "High Limit" Sprint Car event at Lincoln Park Speedway
(Putnamville, IN) -- Buddy Kofoid captured victory in the inaugural Kyle Larson High Limit Sprint Car event Tuesday night at Lincoln Park Speedway.
Kofoid passed Justin Sanders following a late race restart after starting ninth. The reigning USAC Midget champion earned over $23,000 for his efforts. Sanders settled for runner-up honors as Cory Eliason filled out an all California podium.
Larson was forced to change a rear tire early on and battled back from the rear to finish 10th.
A-Feature Finish
1 11x Buddy Kofoid
2 39 Justin Sanders
3 71 Cory Eliason
4 7JR Ricky Stenhouse, Jr.
5 26 Zeb Wise
6 55x Alex Bowman
7 21H Brady Bacon
8 55 Hunter Schurenberg
9 7BX Tyler Courtney
10 57 Kyle Larson
11 13 Justin Peck
12 5T Travis Philo
13 17 Kevin Thomas, Jr.
14 35H Zach Hampton
15 35 Chad Kemenah
16 19 Chris Windom
17 11 Cale Thomas
18 19M Brent Marks
19 5K Jason McDougal
20 22 Riley Goodno
21 9AZ Mitchel Moles
22 17x Justin Grant
23 5s Chase Stockon
24 30 CJ Leary
Time Trials: Bowman 11.599 sec
Heat winners: Bowman, Sanders, Larson, Stenhouse
Dash: 1. Bacon, 2. Wise, 3. Sanders, 4. Bowman, 5. Larson, 6. Senhouse, 7. Eliason. 8 Hamton
B-Main transfers: 1. Courtney, 2. Leary, 3. Stockpon, 4. C. Thomas
---
Submitted By: Kirk Elliott
Back to News