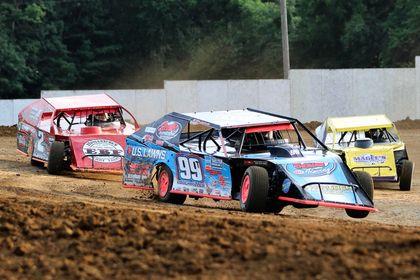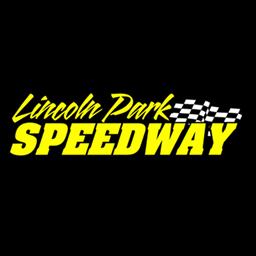 4/15/2023
Lincoln Park Speedway
---
Two for Tyler
When you are a child, you crave nothing more intently than the attention of your parents. For some youngsters, every moment mom and dad are away can seem like an eternity. Today, it is hard to imagine Tyler Loughmiller ever feeling insecure, but there was a moment when he grew tired of his father leaving the house and heading to the racetrack. Darrin Loughmiller had done a little racing himself, and his father Charles had been active in drag racing. Yet, by the time Tyler had arrived Darrin got his racing fix indirectly by helping the Carmichael family and other local racers. That was fine, except his son finally had enough. "One night he was getting ready to leave," Tyler recalls, "and being the smart five-year-old that I was I tried to lock him in the house because I was tired of him being gone every weekend."
There was a straightforward way to solve this problem. Within days the family took a trip to racer C. J. Bryan's house and purchased a quarter midget. Young Tyler was on his way. He began in Terre Haute with the local club, but before long he was venturing to nearby Illinois where he competed at Lincoln, Taylorville, and Greenville. At the close of his days in quarter midgets, father and son were travelling east to Mini Indy at the Indiana State Fairgrounds where Tyler netted two championships. It was here that he became fast friends with fellow racer Austin Prock, and today he enjoys watching his old pal compete in NHRA.
Everyone agreed it was time to move on, and it was decided to give super stock racing a try. Drawing on their longstanding relationship, the family not only purchased a car from Kenny Carmichael but enlisted his help getting Tyler up to speed. It was a memorable experience. "It was a Fall afternoon," Tyler recalls, "and dad says we are going up to Kenny's. We went up there and Kenny said jump in the car and take it to the side yard. I had not done anything at that point. I was not even old enough to have my driver's license. Kenny got on a four-wheeler and followed me around for a while. Then he jumped on the side of the car and just showed me how to do things like get it in high gear. You do not forget things like that. Now I race with Kenny, and you think, wow, he has been doing this forever. He is a guy you look up to because he has done it for so long."
In 2012 Loughmiller was ready to give super stock racing a try. Although he was just 11 years old, he was tall enough to see over the wheel. His first race came at Lincoln Park, and he remembers that he drove around, stayed out of trouble, and finished the feature. He spent all of 2013 in super stocks and earned Rookie of the Year honors at Lincoln Park and Bloomington. While the supers were fun, he had his eye on the modifieds. So, in 2014 the family decided to take the plunge once more.
It took one night for Loughmiller to understand he was now in a different universe. It was an adjustment to deal with all that extra power and stay on top of the wheel with a car equipped with an eight-inch-wide tire. "My first race in a modified was at Brownstown," he says, "and it was the Ice Breaker so that is a big race. Honestly, it scared me the first night I got in the car. It was a completely different feeling than anything I had ever driven before. Obviously, the quarter midget does not move around a lot, and while the super stock moves more than a quarter midget they do not move much. When you go into a modified that lays over on the right front and picks the left rear up the tire is right underneath you." Even today he admits a modified can throw you an unexpected curveball.
Nonetheless, he got comfortable enough to be named Rookie of the Year at Lincoln Park and Bloomington. Though he was getting the hang of it he had entered shark-infested waters. He was among some of the leaders in UMP competition and just getting a top-five was an accomplishment. In fact, he did not take his first checkered flag until April 10, 2021. This simple fact catches many off guard for one big reason. In 2020 Loughmiller was the Lincoln Park Speedway and the Indiana region UMP champion. While Tyler undoubtedly would have liked to have tasted victory that year, he knows exactly how he earned post-season accolades. "Consistency," he says bluntly, "I think my worst finish when I was on the track was seventh. So, when somebody asks me how I won a championship but did not win a race, I say go look back and see how many top three finishes I had." This past season he found victory lane twice, but once again it was the fifteen top fives that paved the way to his second track title.
Heading into 2023 he says the sport is still fun. He looks back to his first year in modifieds and shakes his head at just how much he competed. He also realizes that in terms of his development as a driver it was well worth it. "My first year in a modified we ran sixty-four races," he recalls, "most of them were at Bloomington and Lincoln Park, but we also raced at Brownstown, Haubstadt and over in Illinois. We were just trying to learn a little bit. That is one thing I would suggest to people just coming in. Do not limit yourself to one track."
What direction his career will take is a bit of a mystery. Loughmiller was a versatile member of the offensive line at Terre Haute North High School and then headed to DePauw University. While COVID was enough to bring his football career to a close, he is set to graduate in May with a degree in Communications. He is aware that the chance to go major league racing has eluded him. "I know racing is not going to pay the bills unless I go big time," he says, "and I do not see that happening anytime soon. You had to have been on that track from the moment you started racing. Now I will have to see where life takes me after college. That will dictate the racing career. Racing is something I would like to do for the rest of my life, but there may come a time when I will not be able to."
Thankfully, that time is not now, and he knows one place that is going to remain on his schedule. "It is hard not to go to Putnamville," he says, "it is fifteen minutes from the shop and easy for my grandparents if they want to watch." That alone is important because Loughmiller notes that racing has always been "a whole family thing. Dad and I are the two who work on the car, but my grandpa does a lot for us, and my mom (Holly) and sister (Paige) help too." In the end it makes most Saturday nights an entire clan function,
While he would like to stretch his legs and travel some, he knows how tough the modified racing landscape is right in his backyard. When pressed he quickly ticks off names like Derek Groomer and Derek Losh as people he must contend with on a regular basis. Still, a performance at the end of the year at Gas City helped him realize that he is also viewed by others as an obstacle on the path to victory.
Loughmiller does not mince words – winning titles still matters to him. "The track championships are still cool to win," he says, "People always ask me why? They do not really pay anything. But a place like Lincoln Park is where I grew up racing, There were nights when we would get done with the quarter midget and we would go by the house, change clothes, and drop the truck and trailer off and go to Putnamville. It is a place where I grew up watching guys that I am racing with now. As a kid you do not know if you are going to get to race at that level then there comes a time when you win a championship." With two already in his pocket he has discovered that hoisting a trophy at the end of the year is an experience worth repeating.
---
Article Credit: Patrick Sullivan
Submitted By: Jill Spiker
Back to News