Saturday 4/1/23 Season Opener
The 2023 Season kicks off with the Indiana Open Wheel Racing Fest and Fireworks!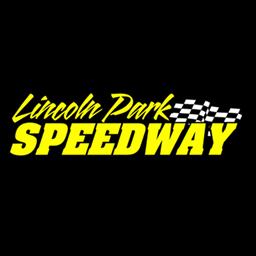 4/21/2018 - Lincoln Park Speedway
Putnamville, IN
Indiana Open Wheel Racin Fest & Fireworks Extravaganza (Special Event Pricing)
Sprints $2,500.00 to win and every sprint runs a feature plus Modifieds, Super Stocks, and Bombers. Firework Extravaganza at dark.
410 Sprints - Non-Winged

38 entries

DIRTcar UMP Modifieds

29 entries

Indiana Super Stocks

21 entries

Bombers

32 entries
Full Event Information on MyRacePass
410 Sprints - Non-Winged
Finish
Start
#
Competitor
Hometown
+/-
1
2
36D
Dave Darland Lincoln, IN
Lincoln, IN
1
2
17
24P
Shane Cockrum Benton, IL
Benton, IL
15
3
3
17GP
Tyler Thomas Collinsville, OK
Collinsville, OK
-
4
9
63KT
Kevin Thomas Jr Cullman, AL
Cullman, AL
5
5
5
3C
Kyle Cummins Princeton, IN
Princeton, IN
-
6
7
04
Stevie Sussex III Laveen, AZ
Laveen, AZ
1
7
14
44
Joe Stornetta Jr Avon, IN
Avon, IN
7
8
1
63
Josh Cunningham Spencer, IN
Spencer, IN
-7
9
6
4J
AJ Hopkins Brownsburg, IN
Brownsburg, IN
-3
10
19
5C
Colten Cottle Kansas, IL
Kansas, IL
9
11
16
36
Collin Ambrose Owensboro, KY
Owensboro, KY
5
12
21
6C
Mario Clouser Chatham, IL
Chatham, IL
9
13
18
98
Brandon Morin Jasonville, IN
Jasonville, IN
5
14
11
2C
Tim Creech II Indianapolis, IN
Indianapolis, IN
-3
15
10
28
Brandon Mattox Cory, IN
Cory, IN
-5
16
4
24
Nate McMillin Brazil, IN
Brazil, IN
-12
17
15
22B
Koby Barksdale Norman, OK
Norman, OK
-2
18
8
57
Clinton Boyles Greenwood, MO
Greenwood, MO
-10
19
20
1
Jake Scott Morgantown, IN
Morgantown, IN
1
20
13
22V
Shelby Ottinger Terre Haute, IN
Terre Haute, IN
-7
DNS
12
34
Brent Beauchamp Fairland, IN
Fairland, IN
-
Finish
Start
#
Competitor
Hometown
+/-
1
9
36
Collin Ambrose Owensboro, KY
Owensboro, KY
8
2
1
98
Brandon Morin Jasonville, IN
Jasonville, IN
-1
3
5
1
Jake Scott Morgantown, IN
Morgantown, IN
2
Top 3 transfer
4
4
4B
Brady Ottinger Mooresville, IN
Mooresville, IN
-
5
8
16
Billy Cribbs Muncie, IN
Muncie, IN
3
6
10
14J
Jadon Rogers Worthington, IN
Worthington, IN
4
7
6
56
Mitchell Davis Auburn, IL
Auburn, IL
-1
8
12
45P
Eric Perrott Sumner, IL
Sumner, IL
4
9
7
1C
Kent Christian Clayton, IN
Clayton, IN
-2
10
11
37
David Gross Rochester, IN
Rochester, IN
1
11
2
1P
Andrew Prather Martinsville, IN
Martinsville, IN
-9
DNS
3
8
Jake Henderson Mooresville, IN
Mooresville, IN
-
Finish
Start
#
Competitor
Hometown
+/-
1
2
24P
Shane Cockrum Benton, IL
Benton, IL
1
2
1
5C
Colten Cottle Kansas, IL
Kansas, IL
-1
3
3
6C
Mario Clouser Chatham, IL
Chatham, IL
-
Top 3 transfer
4
5
22
Brandon Spencer Nashville, IN
Nashville, IN
1
5
7
20
Chris Phillips Martinsville, IN
Martinsville, IN
2
6
4
45K
Ben Knight Mooresville, IN
Mooresville, IN
-2
7
6
16B
Harley Burns Brazil, IN
Brazil, IN
-1
DNS
9
45
Adam Wilfong Indianapolis, IN
Indianapolis, IN
-
DNS
8
76
J.J. Hughes Jasper, IN
Jasper, IN
-
DNS
10
2E
Nick Bilbee Martinsville, IN
Martinsville, IN
-
DNS
11
5M
Matthew McDonald Brownsburg, IN
Brownsburg, IN
-
Finish
Start
#
Competitor
Hometown
+/-
1
1
63
Josh Cunningham Spencer, IN
Spencer, IN
-
2
4
4J
AJ Hopkins Brownsburg, IN
Brownsburg, IN
2
3
3
2C
Tim Creech II Indianapolis, IN
Indianapolis, IN
-
Top 3 transfer
4
2
98
Brandon Morin Jasonville, IN
Jasonville, IN
-2
5
8
6C
Mario Clouser Chatham, IL
Chatham, IL
3
6
5
56
Mitchell Davis Auburn, IL
Auburn, IL
-1
7
7
76
J.J. Hughes Jasper, IN
Jasper, IN
-
8
6
45P
Eric Perrott Sumner, IL
Sumner, IL
-2
Finish
Start
#
Competitor
Hometown
+/-
1
3
36D
Dave Darland Lincoln, IN
Lincoln, IN
2
2
6
04
Stevie Sussex III Laveen, AZ
Laveen, AZ
4
3
7
34
Brent Beauchamp Fairland, IN
Fairland, IN
4
Top 3 transfer
4
2
5C
Colten Cottle Kansas, IL
Kansas, IL
-2
5
5
4B
Brady Ottinger Mooresville, IN
Mooresville, IN
-
6
4
16B
Harley Burns Brazil, IN
Brazil, IN
-2
7
1
36
Collin Ambrose Owensboro, KY
Owensboro, KY
-6
DNS
8
5M
Matthew McDonald Brownsburg, IN
Brownsburg, IN
-
Finish
Start
#
Competitor
Hometown
+/-
1
7
17GP
Tyler Thomas Collinsville, OK
Collinsville, OK
6
2
6
57
Clinton Boyles Greenwood, MO
Greenwood, MO
4
3
1
22V
Shelby Ottinger Terre Haute, IN
Terre Haute, IN
-2
Top 3 transfer
4
4
1P
Andrew Prather Martinsville, IN
Martinsville, IN
-
5
2
45K
Ben Knight Mooresville, IN
Mooresville, IN
-3
6
5
1C
Kent Christian Clayton, IN
Clayton, IN
-1
7
3
45
Adam Wilfong Indianapolis, IN
Indianapolis, IN
-4
8
8
37
David Gross Rochester, IN
Rochester, IN
-
Finish
Start
#
Competitor
Hometown
+/-
1
2
24
Nate McMillin Brazil, IN
Brazil, IN
1
2
7
63KT
Kevin Thomas Jr Cullman, AL
Cullman, AL
5
3
4
44
Joe Stornetta Jr Avon, IN
Avon, IN
1
Top 3 transfer
4
5
24P
Shane Cockrum Benton, IL
Benton, IL
1
5
1
1
Jake Scott Morgantown, IN
Morgantown, IN
-4
6
3
20
Chris Phillips Martinsville, IN
Martinsville, IN
-3
7
6
14J
Jadon Rogers Worthington, IN
Worthington, IN
-1
Finish
Start
#
Competitor
Hometown
+/-
1
1
3C
Kyle Cummins Princeton, IN
Princeton, IN
-
2
2
28
Brandon Mattox Cory, IN
Cory, IN
-
3
7
22B
Koby Barksdale Norman, OK
Norman, OK
4
Top 3 transfer
4
4
8
Jake Henderson Mooresville, IN
Mooresville, IN
-
5
6
22
Brandon Spencer Nashville, IN
Nashville, IN
1
6
3
16
Billy Cribbs Muncie, IN
Muncie, IN
-3
DNS
5
2E
Nick Bilbee Martinsville, IN
Martinsville, IN
-
Finish
Start
#
Competitor
Hometown
+/-
1
1
4B
Brady Ottinger Mooresville, IN
Mooresville, IN
-
2
4
20
Chris Phillips Martinsville, IN
Martinsville, IN
2
3
5
14J
Jadon Rogers Worthington, IN
Worthington, IN
2
4
22
Brandon Spencer Nashville, IN
Nashville, IN
-
5
10
1C
Kent Christian Clayton, IN
Clayton, IN
5
6
14
45
Adam Wilfong Indianapolis, IN
Indianapolis, IN
8
7
7
56
Mitchell Davis Auburn, IL
Auburn, IL
-
8
8
16B
Harley Burns Brazil, IN
Brazil, IN
-
9
6
45P
Eric Perrott Sumner, IL
Sumner, IL
-3
10
11
37
David Gross Rochester, IN
Rochester, IN
1
DNS
3
16
Billy Cribbs Muncie, IN
Muncie, IN
-
DNS
9
45K
Ben Knight Mooresville, IN
Mooresville, IN
-
DNS
12
1P
Andrew Prather Martinsville, IN
Martinsville, IN
-
DNS
16
2E
Nick Bilbee Martinsville, IN
Martinsville, IN
-
DNS
13
8
Jake Henderson Mooresville, IN
Mooresville, IN
-
DNS
15
76
J.J. Hughes Jasper, IN
Jasper, IN
-
DNS
17
5M
Matthew McDonald Brownsburg, IN
Brownsburg, IN
-
DIRTcar UMP Modifieds
Finish
Start
#
Competitor
Hometown
+/-
1
2
D48
Derek Groomer Bloomington, IN
Bloomington, IN
1
2
11
99T
Tyler Loughmiller Brazil, IN
Brazil, IN
9
3
3
2B
Brent Hudson Terre Haute, IN
Terre Haute, IN
-
4
8
34W
James Walters
4
5
7
92J
Lynn Johns
2
6
9
92
Kenny Carmichael Sr Terre Haute, IN
Terre Haute, IN
3
7
10
40
RJ Pruitt Terre Haute, IN
Terre Haute, IN
3
8
14
4X
Michael Fish Worthington, IN
Worthington, IN
6
9
6
92C
Kenny Carmichael Jr Terre Haute, IN
Terre Haute, IN
-3
10
12
166
Travis Shoulders Greencastle, IN
Greencastle, IN
2
11
16
11M
Josh McDaniel Terre Haute, IN
Terre Haute, IN
5
12
4
32Z
Nate Zimmer Mattoon, IL
Mattoon, IL
-8
13
17
51
Rob Brickert Monrovia, IN
Monrovia, IN
4
14
13
15J
Jimmy Hayden
-1
15
19
05B
Josh Boller Greencastle, IN
Greencastle, IN
4
16
20
28
Jeff Deckard Bloomington, IN
Bloomington, IN
4
17
18
711B
Jerry Bland Jr Anderson, IN
Anderson, IN
1
18
15
11C
Roger Cavness Francesville, IN
Francesville, IN
-3
19
1
162
Logan Moody Catlin, IL
Catlin, IL
-18
20
5
2
Jake Leitzman Paragon, IN
Paragon, IN
-15
Finish
Start
#
Competitor
Hometown
+/-
1
7
51
Rob Brickert Monrovia, IN
Monrovia, IN
6
2
2
711B
Jerry Bland Jr Anderson, IN
Anderson, IN
-
3
8
05B
Josh Boller Greencastle, IN
Greencastle, IN
5
4
11
28
Jeff Deckard Bloomington, IN
Bloomington, IN
7
Top 4 transfer
5
4
24L
Sydney Landes West Terre Haute, IN
West Terre Haute, IN
-1
6
1
418
Michael Wesselman Bargersville, IN
Bargersville, IN
-5
7
6
661
Jay Humphrey Jr Bloomington, IN
Bloomington, IN
-1
DNS
9
316
Jaymie Turner Crawfordsville, IN
Crawfordsville, IN
-
DNS
10
74
Donnie Boyer Tilton, IL
Tilton, IL
-
DNS
12
5
David Bumgardner Fillmore, IN
Fillmore, IN
-
DNS
13
66
James Grider Monrovia, IN
Monrovia, IN
-
DNS
5
7LEX
Richie Lex Morgantown, IN
Morgantown, IN
-
DNS
3
J586
Gordon Parsons Jr Westville, IN
Westville, IN
-
Finish
Start
#
Competitor
Hometown
+/-
1
4
162
Logan Moody Catlin, IL
Catlin, IL
3
2
5
2
Jake Leitzman Paragon, IN
Paragon, IN
3
3
7
92
Kenny Carmichael Sr Terre Haute, IN
Terre Haute, IN
4
4
1
15J
Jimmy Hayden
-3
Top 4 transfer
5
8
418
Michael Wesselman Bargersville, IN
Bargersville, IN
3
6
2
7LEX
Richie Lex Morgantown, IN
Morgantown, IN
-4
7
3
05B
Josh Boller Greencastle, IN
Greencastle, IN
-4
8
6
28
Jeff Deckard Bloomington, IN
Bloomington, IN
-2
Finish
Start
#
Competitor
Hometown
+/-
1
1
D48
Derek Groomer Bloomington, IN
Bloomington, IN
-
2
2
92C
Kenny Carmichael Jr Terre Haute, IN
Terre Haute, IN
-
3
3
40
RJ Pruitt Terre Haute, IN
Terre Haute, IN
-
4
7
4X
Michael Fish Worthington, IN
Worthington, IN
3
Top 4 transfer
5
5
711B
Jerry Bland Jr Anderson, IN
Anderson, IN
-
6
6
661
Jay Humphrey Jr Bloomington, IN
Bloomington, IN
-
7
4
316
Jaymie Turner Crawfordsville, IN
Crawfordsville, IN
-3
Finish
Start
#
Competitor
Hometown
+/-
1
2
2B
Brent Hudson Terre Haute, IN
Terre Haute, IN
1
2
5
92J
Lynn Johns
3
3
6
99T
Tyler Loughmiller Brazil, IN
Brazil, IN
3
4
1
11C
Roger Cavness Francesville, IN
Francesville, IN
-3
Top 4 transfer
5
7
J586
Gordon Parsons Jr Westville, IN
Westville, IN
2
DNS
3
5
David Bumgardner Fillmore, IN
Fillmore, IN
-
DNS
4
66
James Grider Monrovia, IN
Monrovia, IN
-
Finish
Start
#
Competitor
Hometown
+/-
1
1
32Z
Nate Zimmer Mattoon, IL
Mattoon, IL
-
2
2
34W
James Walters
-
3
3
166
Travis Shoulders Greencastle, IN
Greencastle, IN
-
4
4
11M
Josh McDaniel Terre Haute, IN
Terre Haute, IN
-
Top 4 transfer
5
5
24L
Sydney Landes West Terre Haute, IN
West Terre Haute, IN
-
6
6
51
Rob Brickert Monrovia, IN
Monrovia, IN
-
7
7
74
Donnie Boyer Tilton, IL
Tilton, IL
-
Indiana Super Stocks
Finish
Start
#
Competitor
Hometown
+/-
1
5
45M
Wes McClara
4
2
1
21N
Jonny Newgent Greencastle, IN
Greencastle, IN
-1
3
15
4R
Larry Raines Brazil, IN
Brazil, IN
12
4
10
64
Bryce Shidler Crawfordsville, IN
Crawfordsville, IN
6
5
12
26
Kris Starks Greencastle, IN
Greencastle, IN
7
6
11
33
Scott Ricketts Cory, IN
Cory, IN
5
7
13
34
Carlos Bumgardener
6
8
9
23H
Chris Harcourt Fillmore, IN
Fillmore, IN
1
9
7
55J
Justin Massie Plainfield, IN
Plainfield, IN
-2
10
14
81P
Austin Phelps Hillsdale, IN
Hillsdale, IN
4
11
19
78
Charley Waldon
8
12
16
8
Michael Clark Brazil, IN
Brazil, IN
4
13
4
42
Paul Wright Terre Haute, IN
Terre Haute, IN
-9
14
2
11J
Matt Jordan Greencastle, IN
Greencastle, IN
-12
15
20
2R
Hayden Rogers Greencastle, IN
Greencastle, IN
5
16
18
27
Dale Hayes
2
17
6
19M
Douglas McCullough Greencastle, IN
Greencastle, IN
-11
18
17
87
Edward Freeman Spencer, IN
Spencer, IN
-1
19
8
11F
Kenny Fields Clayton, IN
Clayton, IN
-11
DNS
3
11H
Chris Hillman Sr. Camby, IN
Camby, IN
-
DNS
21
3
Jack Campbell Greencastle, IN
Greencastle, IN
-
Finish
Start
#
Competitor
Hometown
+/-
1
7
21N
Jonny Newgent Greencastle, IN
Greencastle, IN
6
2
4
42
Paul Wright Terre Haute, IN
Terre Haute, IN
2
3
5
55J
Justin Massie Plainfield, IN
Plainfield, IN
2
4
3
64
Bryce Shidler Crawfordsville, IN
Crawfordsville, IN
-1
5
6
34
Carlos Bumgardener
1
6
1
8
Michael Clark Brazil, IN
Brazil, IN
-5
7
2
78
Charley Waldon
-5
All transfer
Finish
Start
#
Competitor
Hometown
+/-
1
1
11J
Matt Jordan Greencastle, IN
Greencastle, IN
-
2
6
45M
Wes McClara
4
3
4
11F
Kenny Fields Clayton, IN
Clayton, IN
1
4
5
33
Scott Ricketts Cory, IN
Cory, IN
1
5
7
81P
Austin Phelps Hillsdale, IN
Hillsdale, IN
2
6
3
87
Edward Freeman Spencer, IN
Spencer, IN
-3
DNS
2
3
Jack Campbell Greencastle, IN
Greencastle, IN
-
All transfer
Finish
Start
#
Competitor
Hometown
+/-
1
7
11H
Chris Hillman Sr. Camby, IN
Camby, IN
6
2
2
19M
Douglas McCullough Greencastle, IN
Greencastle, IN
-
3
1
23H
Chris Harcourt Fillmore, IN
Fillmore, IN
-2
4
6
26
Kris Starks Greencastle, IN
Greencastle, IN
2
5
5
4R
Larry Raines Brazil, IN
Brazil, IN
-
6
4
27
Dale Hayes
-2
7
3
2R
Hayden Rogers Greencastle, IN
Greencastle, IN
-4
All transfer
Bombers
Finish
Start
#
Competitor
Hometown
+/-
1
5
89
Josh Litton Paragon, IN
Paragon, IN
4
2
3
22W
Cody Wright Indianapolis, IN
Indianapolis, IN
1
3
2
14J
Jordan Almanza Roachdale, IN
Roachdale, IN
-1
4
4
42
Jeff Beggs Greencastle, IN
Greencastle, IN
-
5
6
82
Ethan Litton Paragon, IN
Paragon, IN
1
6
11
9CJ
Jeff Allen Mooresville, IN
Mooresville, IN
5
7
10
7
Travis Heramb Terre Haute, IN
Terre Haute, IN
3
8
9
21R
Matt Raber Indianapolis, IN
Indianapolis, IN
1
9
16
9
Corey Anstead Terre Haute, IN
Terre Haute, IN
7
10
12
4G
Glenn Ogden Danville, IN
Danville, IN
2
11
15
00F
Robert Farris Terre Haute, IN
Terre Haute, IN
4
12
17
5M
Mark Dickerson Greencastle, IN
Greencastle, IN
5
13
14
55
Shelburn Meeks Jr Rosedale, IN
Rosedale, IN
1
14
13
5C
Megan Cavaness Greencastle, IN
Greencastle, IN
-1
15
7
24H
Gary Hayden Coatesville, IN
Coatesville, IN
-8
16
19
10
Jacob Steinway Danville, IN
Danville, IN
3
17
1
38
Josh Foxworthy Marshall, IN
Marshall, IN
-16
18
20
01
Jeremy Farris Brazil, IN
Brazil, IN
2
19
18
58
Ron Wallen Sr Brazil, IN
Brazil, IN
-1
20
8
18
Jim Litton Jr Paragon, IN
Paragon, IN
-12
21
23
121
Joseph Raber Indianapolis, IN
Indianapolis, IN
2
DNS
22
5X
Ronald Smith , FL
, FL
-
DNS
21
40
Chris Campbell Greencastle, IN
Greencastle, IN
-
DNS
55C
Justin Bumgardner Fillmore, IN
Fillmore, IN
-
Finish
Start
#
Competitor
Hometown
+/-
1
1
57
Devin Wallen Brazil, IN
Brazil, IN
-
2
2
58
Ron Wallen Sr Brazil, IN
Brazil, IN
-
3
3
10
Jacob Steinway Danville, IN
Danville, IN
-
4
4
9
Corey Anstead Terre Haute, IN
Terre Haute, IN
-
5
5
4C
Tom Cox
-
6
6
59
David Wallen Brazil, IN
Brazil, IN
-
Top 6 transfer
7
7
01
Jeremy Farris Brazil, IN
Brazil, IN
-
8
8
5M
Mark Dickerson Greencastle, IN
Greencastle, IN
-
9
9
10C
Larry Cowan Columbus, IN
Columbus, IN
-
10
10
5X
Ronald Smith , FL
, FL
-
11
11
33H
Jason Horvath
-
12
12
40
Chris Campbell Greencastle, IN
Greencastle, IN
-
13
14
54J
Jerry Hutto Clayton, IN
Clayton, IN
1
Finish
Start
#
Competitor
Hometown
+/-
1
3
38
Josh Foxworthy Marshall, IN
Marshall, IN
2
2
4
89
Josh Litton Paragon, IN
Paragon, IN
2
3
6
21R
Matt Raber Indianapolis, IN
Indianapolis, IN
3
4
8
4G
Glenn Ogden Danville, IN
Danville, IN
4
Top 4 transfer
5
7
57
Devin Wallen Brazil, IN
Brazil, IN
2
6
9
4C
Tom Cox
3
7
5
10C
Larry Cowan Columbus, IN
Columbus, IN
-2
8
2
40
Chris Campbell Greencastle, IN
Greencastle, IN
-6
DNS
1
14C
Chad Casassa Brazil, IN
Brazil, IN
-
Finish
Start
#
Competitor
Hometown
+/-
1
6
14J
Jordan Almanza Roachdale, IN
Roachdale, IN
5
2
1
82
Ethan Litton Paragon, IN
Paragon, IN
-1
3
4
55C
Justin Bumgardner Fillmore, IN
Fillmore, IN
1
4
8
5C
Megan Cavaness Greencastle, IN
Greencastle, IN
4
Top 4 transfer
5
2
58
Ron Wallen Sr Brazil, IN
Brazil, IN
-3
6
3
59
David Wallen Brazil, IN
Brazil, IN
-3
7
7
5X
Ronald Smith , FL
, FL
-
8
5
121
Joseph Raber Indianapolis, IN
Indianapolis, IN
-3
Finish
Start
#
Competitor
Hometown
+/-
1
6
22W
Cody Wright Indianapolis, IN
Indianapolis, IN
5
2
2
24H
Gary Hayden Coatesville, IN
Coatesville, IN
-
3
1
7
Travis Heramb Terre Haute, IN
Terre Haute, IN
-2
4
7
55
Shelburn Meeks Jr Rosedale, IN
Rosedale, IN
3
Top 4 transfer
5
4
10
Jacob Steinway Danville, IN
Danville, IN
-1
6
5
01
Jeremy Farris Brazil, IN
Brazil, IN
-1
DQ
3
28
Stan Mcatee West Lafayette, IN
West Lafayette, IN
-
Finish
Start
#
Competitor
Hometown
+/-
1
3
42
Jeff Beggs Greencastle, IN
Greencastle, IN
2
2
1
18
Jim Litton Jr Paragon, IN
Paragon, IN
-1
3
4
9CJ
Jeff Allen Mooresville, IN
Mooresville, IN
1
4
5
00F
Robert Farris Terre Haute, IN
Terre Haute, IN
1
Top 4 transfer
5
2
9
Corey Anstead Terre Haute, IN
Terre Haute, IN
-3
6
6
5M
Mark Dickerson Greencastle, IN
Greencastle, IN
-
7
7
33H
Jason Horvath
-
8
8
54J
Jerry Hutto Clayton, IN
Clayton, IN
-