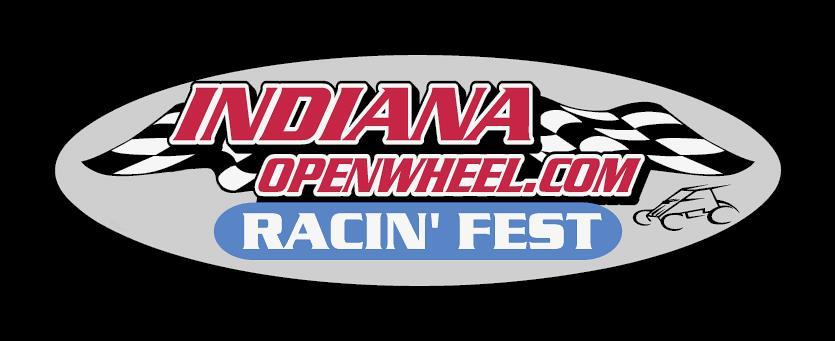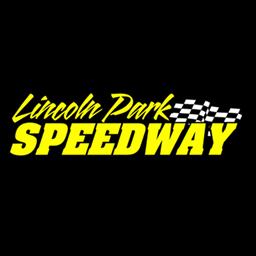 3/21/2023
Lincoln Park Speedway
---
Indiana Open Wheel Racing Fest And Fireworks Opens The Lincoln Park Speedway 2023 Season April 1st
Saturday April 1st the 2023 LPS season will start with a bang on the track and up in the sky at dark. The Sprints will battle it out for 3 grand to win and 300 to start the A main for the Indiana Open Wheel Racing Fest. 2022 champ Tye Mihocko will be back in the 24p JP Motorsports entry and is always a stiff competitor in our favorite Non Wing division. Brayden Fox was only 2 points from the championship and he for sure will be back and probably I think will get that 1st big win as close as he was last year at LPS. Geoff Ensign the Bloomington Champ will also be back as a fierce competitor every night. Many others like : Brian Hayden, Harley Burns, Zack Pretorius, AJ Hopkins, Alec Sipes, Seth Parker and Rookie of the year in 2022 Ivan Glotzbach will make a stout field every weekend. Opening night with the "All Sprints Run Feature" will bring a big number of sprints trying to get into that 3 grand to win A main. The last few touches with the new vinyl wraps are probably being finished up to get ready for the exciting Indiana season. Circle City Pyrotechnics at dark will light the April sky up with multiple colors. Good luck to all of our teams we are looking forward to another exciting season with the 410 power.
The UMP Modifieds start their season out battling for track points and those all important State and National points. The competition will be fierce in these lightening fast open wheel beasts with returning champ Tyler Loughmiller trying to repeat as 2023 champ and also will battle for the State championship. He will have strong competition for the title from Rob Brickert and Cody Wright who were also strong in 2022 battling at the top. Other notable top tier talents in this class that picked up wins in 2022 are Will Bennett and Matt Mitchell. Every lap at LPS in this division is a battle. We will also see the other top 10 guys like Jeff Deckard, Jimmy Hayden and RT Gamble look to move up the rankings in 2023 and pick off big wins at the Capitol of the Cushion. It will also be great to see Derek Groomer, Jake Leitzman, Derek Losh and many other top mods in the state battle it out with the stout UMP field that we have each and every week. As a big UMP fan that I am it is very easy to cheer for all our our guys and gals going for those top spots in the national points. Opening night with 800 to win it will be intense starting with those first qualifying laps in hot laps all the way to the final 5 laps before the checkers.
The UMP Super Stocks at LPS are always loaded with talent. The 2022 champ Larry Raines will be back to see if he can repeat after a strong 2022 year with 8 wins. This will not be easy because Justin Massie (5 wins), Travis Heramb (1 win) and Wade Goodale(3 wins) will be very stiff competition going for the top spot. Many others from the top 10 in points will be back and challenge the top finishers from 2022 like Jack Campbell, Hayden Rogers, Ryan Freeland, Devin Wallen and Elijah Freeland. This is always a loaded field with sometimes 25 each night going for the UMP wins. This division also will have multiple years champ Jordan Almanza moving into a Super Stock that will definitely be fun to watch with all the success he had in the stout Bomber Division. UMP points are also really fun to watch for this division because the Region and National Champ could come from one of these names mentioned above for 2023.
The LPS Bomber division will once again probably be one of the most competitive divisions each and every night. With 2022 champ Jordan Almanza moving to a Super Stock we have a lot of people that will be hungry for that 2023 title. Megan Cavaness, Joey Raber and Corey Anstead are just a few that could be the front runners in leading into the season. Many others like Josh Foxworthy, David Wallen, Tyler Rodgers, Jeremy Tate and Cody Tate will also put the pressure on the first 3 that were mentioned. Once again for Lap1 of Hot laps all the way to the fierce 15 lap feature this group is intense and is one of the most competitive each night. It will be most important to see our great LPS fans back on the hillside that makes all this possible enjoying our Saturday night heroes giving it their all to be first at the checkers. Excited to see everyone April 1st when we open another great season at LPS with a huge fireworks show and All Sprints Run A Feature to start the year. See you at the Cushion in just 10 days!!!
---
Article Credit: Kenny Clark
Submitted By: Jill Spiker
Back to News